A complementarity of talents to accompany you in all your nautical stays & private events
If everything appears so simple, if you see only pleasure, authenticity and conviviality, it's because a trust-worthy, agile and efficient team works to exceed all your expectations. The yachting world has never experienced such a welcoming dynamic that these enthusiasts have decided to offer you.
With willpower, a great open-mindedness and audacity, they have emerged from conformism by combining their competences and know-how in order to share their passions. For your increased happiness and to amaze you, they can today offer you a unique range of products and services.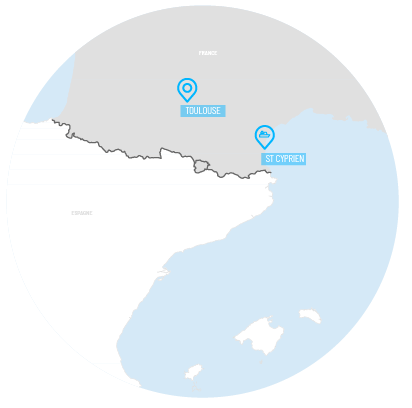 Brigitte
Brokerage Facilitator
Stéphane
Governance Facilitator
Kim
Brokerage Facilitator
Séverine
Strategic Facilitator
Thierry
President Founder
Jean-Régis
Digital Facilitator
Estelle
Stays Facilitator
Chantal
Administration Facilitator
Marie
Marketing Facilitator TOULOUSE / BLAGNAC
2, avenue de l'Escadrille Normandie Niemen
31700 BLAGNAC  |  Tél : +33 (0) 5 61 16 74 28
info@ethics-yachting.com
SAINT-CYPRIEN
Port Sud – Quai A. Rimbaud
Résidence «Le Yachtman »
66750 SAINT CYPRIEN | Tél : +33 (0) 4 68 22 56 08
contact@ethics-yachting.com TOULOUSE / BLAGNAC
2, avenue de l'Escadrille
Normandie Niemen
31700 BLAGNAC
Tél : +33 (0) 5 61 16 74 28
info@ethics-yachting.com
SAINT-CYPRIEN
Port Sud – Quai A. Rimbaud
Résidence «Le Yachtman »
66750 SAINT CYPRIEN
Tél : +33 (0)4 68 22 56 08
contact@ethics-yachting.com